Mario Parial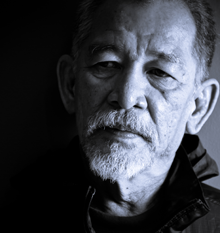 The foremost genre artist of the Philippines, Professor Mario Parial has for more than four decades explored themes that have endeared him to art lovers: the folk imagery, festivals, local traditions, harlequins, kites and the day to day activities of the common folk in his inimitable style.
For his latest exhibit, which opened Galerie Joaquin's Legacy Series in July, Parial revisited these favorite themes but imbued them with a newfound energy, creativity, and vision. Just as his viewers were seeing his works with new eyes Parial says that viewers are seeing a stylistic shift in his current works, drawing insight from his influences , Marc Chagall and Pablo Picasso. He shares: "This shows in my approach to the subjects I render, the composition, even the colors. There is more movement and I use a different palette."
As art historian Ruben Canete says that "like wine, Parial is certainly getting better through the years. If exhibits can be considered like movies, Legacy Series: Mario Parial is a blockbuster."
Parial is a multi-awarded artist. While still a student at the University of Sto. Tomas, he won first prize in the 1966 Art Association of the Philippines art competition. He also received the Benavides Award for Outstanding Performance for University Prestige from the UST in 1967. In 1972, he received the much-coveted Thirteen Artists Award of the Cultural Center of the Philippines, and in 1978, the Outstanding Thomasian Award, also from UST.
He has exhibited in Hong Kong, China, Germany, and in key cities of Canada, Indonesia, Singapore, Taiwan, and the United States. He has taken part in over 160 group shows and has had 25 one-man shows to his credit. His works have been auctioned at Sotheby's auctions on Southeast Asian Art.
---
---
---
---
---